Plan to attend our next Workshop
March 27, 28, and 29, 2020
In our Healing Transformation Workshop, you learn how to access a body's own healing mechanisms to boost immune systems and to promote change in psychological and physical issues. Bioenergy healing serves as a complementary therapy for promoting health and healing in our bodies.
This investment in yourself lasts a lifetime with regular practice. Think how many people you could help in your lifetime — including yourself — as a natural energy healer. The workshop cost is CAD $450 per person (including HST). Learn how to engage your natural ability.
Find out more on our Workshop page.
We encourage friends and family members to take the class together.
Workshop Schedule
Friday's Introductions
7 to 9pm
Meeting other students
Preparing for the workshop
Understanding bioenergy
Saturday's Workshop
9.00 AM to 4.30 PM
Introducing energy work
Learning techniques
Practicing techniques
Sunday's Workshop
9.00 AM to 4.30 PM
Applying the techniques
Patterning for specific conditions
Practicing the patterns
Post Workshop Training
We invite our Workshop graduates to continue their bioenergy healer training with us in our monthly Tutorial Meetings.
We meet the Third Saturday of the Month
From 2 to 4pm | Cost is C$25 per meeting
Contact me for more information or call me to let me know you will be attending. I will contact you as we get closer to the date to confirm how to participate in the tutorials. My phone number is +1 416 203 2744 and my email is ellen@healingtransformation.ca. These past meet ups have been fun. Graduates share their successes, asks questions, and find answers. Continue your training with me.
My Mission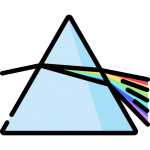 If you read my bio, you know that I spent 30 years working as a psychoanalyst. During that time, I took a similar workshop to what I teach. I learned how to use the energy around me to help me to heal. I slowly introduced these same energy-healing techniques to my clients. The results were spectacular, and I closed my psychoanalyst practice to focus on energy healing full time. That was in 2010.
I want to teach as many people as possible how to heal themselves and others. The more we heal ourselves naturally and help others heal, the healthier our world will be.
Join me in my mission. Let's free ourselves of the 21st century preventable dis-eases through natural intervention.
Begin today by signing up for our training workshop. You can also join me for one of my monthly clinics.
Here's to a healthier world!
For more information:
Call me at +1 416 203 2744
Email me at ellen@healingtransformation.ca
Take care of yourself and thank you for joining me. Your health and well-being are important to me.
~Ellen