With Healing Transformation you can receive bioenergy healing treatments in different settings
Because we work with the energy around us, bioenergy treatments are equally effective in individual or group settings. Treatments also work the same for you in person or long distance while on the phone or over the internet. You choose the setting that makes you feel most comfortable.
Both individual and group settings have moved to long distance as part of our efforts to help stop the pandemic. If you have questions, call me. 
Bioenergy healing sessions generally last 20-60 minutes. Actual times may vary depending on the dis-ease being addressed and how long you have suffered.
It takes four treatment sessions to receive the full benefit of the bioenergy healing process. We can schedule around your commitments. Our group clinics are held monthly over a two-week period. If you would like more information or to schedule treatments, contact me at +1 416 203 2744 or ellen@healingtransformation.ca.
Take care of yourself — Ellen
One-on-One Healing Treatments
All one-on-one treatments are private.
Because all treatment sessions are private, we will discuss things such as nutrition, diet, and stress in addition to the bioenergy treatment.
I usually treat most of our clients. We do have very capable bioenergy therapists that cover for me with my clients when I am unavailable. You will always know in advance.
Take back your healing process with bioenergy treatments. Call me to find out how these treatments can work for you.
Learn more
Group/Clinic Healing
In our group clinics, you receive the same bioenergy treatments as you would receive in one-on-one sessions.
You will be amazed how the additional energy in this group setting increases the healing energy your receive while we treat others. Clients enjoy this added boost helping their immune systems recover. You can too.
We hold our healing treatments each month. Clinics generally have 6-8 attendees and last about two hours.
Now we hold these healing treatments online due to the pandemic. Call me if you have questions on how that works. Take care.
Come heal with us
Distance Healing
We integrated all our services into our distance healing process. Remote healing has worked for our clients for over a decade. It will for you too.
We can communicate with you by telephone or  face-to-face over the internet.  The process is the same as for one-on-one healing and just as effective.
Start your healing process today.
Contact me to find out more at 1 (416) 203-2744 or ellen@healingtransformation.ca
Take care.
~Ellen
Distance Healing World Wide
I came to see Ellen with the torn knee ligament. This was my second injury (to the same knee) within the year. The first time my ligament tore, I was on crutches for 10 days, but that was before I knew Ellen.
Immediately after the second injury occurred, I wrapped the magic cotton (infused with healing energy by Ellen) around knee and to my surprise, the pain subsided within an hour. The swelling was not nearly as bad as the first time around. I was able to walk without the crutches after 2 days!
After the first hands on treatment by Ellen, I was able to walk without limping and by the end of the four day treatments I could bend my leg to almost the same extent as before the injury.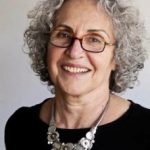 Do you have any questions about Bioenergy Healing? Contact me and I will answer them for you.