Healing Transformation offers bioenergy healing in three different settings – one-on-one treatment in our office; individual treatment in our clinic, in a group setting; and one-on-one distance healing.
Bioenergy treatments are equally effective in any of the settings and you should choose the one you feel most comfortable with. Bioenergy sessions generally last 20-60 minutes and the actual time will vary depending on the dis-ease for which you are being treated. Clients are required to attend treatment sessions four consecutive days and appointments are scheduled at times convenient to the clients.
One on One Healing
Is generally conducted by Ellen in our office but may be conducted by another staff in her absence.
The Healing Transformation office is in downtown Toronto, near the St. Lawrence Market. All treatment sessions are private and Ellen will discuss things such as nutrition, diet and the effect of stress on our lives, in addition to the bioenergy treatment.
Learn more about one on one healing
Group/Clinic Healing
Is conducted by Ellen and one or more additional staff, depending on the number in the group.
Clinics generally have 6-8 attendees and last about two hours. The Bioenergy treatment for each person is the same as they would receive in a one-on-one session. However, clients benefit from additional energy while others are treated. There is one morning and one evening clinic each month.
Clinic dates, location, cost and other details
Distance Healing
Is an option if you are not located in Toronto or if you are unable to come into our office.
Ellen can communicate with you by telephone or, if you would like face-to-face communication, by Skype, Zoom, WhatsApp or Facetime. Thereafter, the process is the same as for one-on-one healing.
How distance healing works
I came to see Ellen with the torn knee ligament. This was my second injury (to the same knee) within the year. The first time my ligament tore, I was on crutches for 10 days, but that was before I knew Ellen.
Immediately after the second injury occurred, I wrapped the magic cotton (infused with healing energy by Ellen) around knee and to my surprise, the pain subsided within an hour. The swelling was not nearly as bad as the first time around. I was able to walk without the crutches after 2 days! After the first hands on treatment by Ellen, I was able to walk without limping and by the end of the four day treatments I could bend my leg to almost the same extent as before the injury.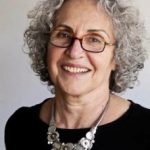 Do you have any questions about Bioenergy Healing? Contact Ellen and she will answer them for you.