What are Bioenergy Therapy Clinics?
Clients in our clinics receive one-on-one treatment from our Bioenergy practitioners working at the same time in a group setting. Using 'hands on' as well as 'hands off' techniques, Healing Transformation's Bioenergy Therapists act as conduits directing energy to the parts of the body that needs to heal itself and stimulating the immune system to enhance the healing process.
We treat each client in the group individually. The energy that everyone brings, the dynamics of the group, and the directed energy of the healing process often result in increased healing levels in participants.
We host clinics monthly during evening hours and can offer them during the day when needed. They last four consecutive days for two hours each. We expect you to attend all four days for the full two hours. We hold evening clinics from 7 to 9pm. We schedule daytime clinics when needed.
The cost is CAD $250 per person + 13% HST, for the 4 days of treatment. Please make payment in advance through Interac e-Transfer (Canada only), by cheque, cash, or through PayPal. If paying via PayPal, a 3% surcharge will apply.
All clinics take place in our downtown Toronto office near Jarvis and Front Streets.
Evening Clinics held Monthly 
7:00-9:00 pm | Monday through Thursday
2019
December 9, 10, 11, 12
2020
January 20, 21, 22, 23
February 17, 18, 19, 20
March 16, 17, 18 and 19
April 20, 21, 22, 23
May 19, 20 21, 22
(Tues. start due to Victoria Day)
June 15, 16, 17, 18
July 20, 21, 22, 23
Plan to join me for one or all of our clinics. Bring a friend.
Contact me for more information or to reserve your spot.
+1 416 203 2744
ellen@healingtransformation.ca
Take care,
~Ellen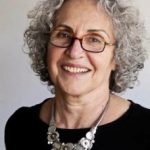 For more information on Bioenergy Therapy clinics or to book your space, please call me at (416) 203-2744 or use our contact form and I will be in touch with you shortly.
Contact Ellen