Ellen conducts Bioenergy Workshops twice a year in Toronto usually in the spring and in the fall. She travels to other locations for clients as requested.
Join us for Ellen's next workshop on June 14, 15 and 16, 2019 in Toronto.
Do you feel inspired to help others? Are you a care-giver looking for something new to add to your practice? Have people ever told you that you have calming energy?
Come learn this unique hands-on Bioelectric Healing technique (also known as Bioenergy healing) from Ellen Lewinberg, a Bioenergy Therapist who has been practicing  hands-on healing around the world since 2006 and teaching other bioenergy healers since 2009.
What to expect in the training?
Bioenergy workshops are held over three days starting on Friday night and continuing through Saturday and Sunday. You will learn how to use the energy that surrounds us to facilitate changes in people's bioelectric energy systems so that they may begin the process of healing on psychological, physical and spiritual levels.
When you have completed the workshop, Ellen will present you with a "Certificate of Completion". If you decide that you wish to become a practitioner, additional work is required (see below).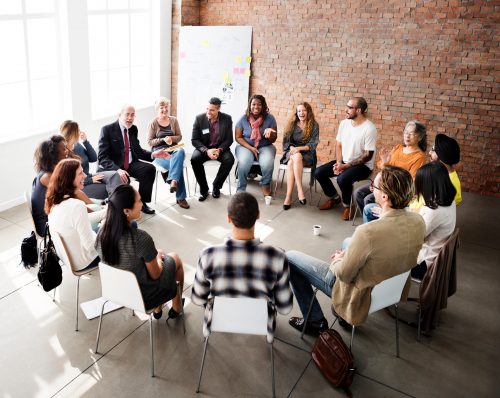 We conduct the workshop training on a Saturday and Sunday. To better prepare you and to meet the other like-minded people in our group, we meet for two hours with introductory talk  on Friday night.
Friday
7:00 to 9:00 PM
Workshop Preparation Understanding Bioenergy
The Healing Transformation system of bioenergy healing helps practitioners to access the body's own healing mechanisms and helps to promote change in long-standing psychological and physical issues.
Typical workshop schedule
Saturday
9.00 AM to 4.30 PM

Introduction to energy work
Learning techniques
Practicing techniques

Sunday
9.00 AM to 4.30 PM

Learning how to apply the techniques to any condition or dis-ease
Patterns to apply to all conditions
Practicing the patterns
What you will learn
You will learn a series of effective techniques to facilitate healing and a variety of patterns that lead to change in a wide variety of diseases including arthritis, diabetes, heart disease, MS, cancer and many more.
Through participation in hands-on practice, you will learn:
How to offer healing energy to family, friends and clients
How to use specific techniques to give energy and take away energy (when there is pain for example)
How to improve the immune system
How to protect and strengthen your own energy system
How to follow symptoms rather than diagnose.
Who should attend
Lay people, medical practitioners, massage therapists; anyone who wants to learn about effecting change with energy.
Registration fee
$450 per person + HST
Fee includes handouts describing techniques and treatment patterns.
Participants are responsible for their own lunch.
What people say about Ellen's workshops
Thank you for sharing your experience and beauty. Also for modeling your flexibility on applying the techniques. ~ BK
Enjoyed the seminar – appreciated your pace and clarity. RS
Surpassed my expectations very beneficial. ~ LV
I thought it was very organized, stimulating and professional etc. ~ JH
Enjoyed how you formatted the seminar, the presentation, practice sessions, review of the written information was great. I look forward to meeting up again. ~ NR
How to Register
Download and complete our registration form at the bottom of the page then email it back to us as an attachment, fax it to Ellen directly at +1 416 203 6167, or mail it to Ellen Lewinberg at 803 – 1 Market Street, Toronto ON M5E 0A2.
Full payment is due on registration. Payment can be made online via PayPal, by Interac etransfer to ellen@healingtransformation.ca, or by cheque made payable to Ellen Lewinberg and mailed to 803 – 1 Market Street, Toronto, ON  M5E 0A2.
Yes. If you want to increase your knowledge of the bioenergy healing processes to better help others,  you can do further practice and training to earn a Healing Transformation Graduate Certificate. The certificate process involves two steps.
1. Completing fifteen, 4-day treatments on your own, with at least five different people who suffer from at least five different dis-eases. During this process Ellen will be available, at no additional charge, to answer questions about the dis-eases and the patterns used to treat them.
2. Attending four different monthly group meetings, with other like-minded trainees. Here you can practice Healing Transformation patterns, ask  in-depth questions, and you must demonstrate that you are competent in the methodology. The meetings are held on a Saturday afternoon, from 2:00PM-4:00PM. Costs is CAD $25.00 per meeting to attend. If you are in the certificate program,  you will be notified by email about our meetings.
If you are interested in learning the Healing Transformation method and would like to attend one of Ellen's future workshops, please register your interest by filling out our contact form and Ellen will contact you when the next workshop date is determined.
If you wish to get a group together at your own location, Ellen will be pleased to arrange a Bioenergy workshop for you at a convenient time for your group. Please register your interest by filling out our contact form and Ellen will contact you to discuss your request.
You can also subscribe to our eNewsletter. Just fill out the form above our footer. Thanks.
.
Hosting Healing Transformation Workshops can add a new dimension to your organization's success. We train care givers, medical practitioners, teachers, massage therapists, yoga instructors, and people from all walks of life. Anyone interested helping others heal themselves naturally.
The costs are CAD $450  per person with a minimum of 8 paid registrants if outside of Toronto, plus travel and living expenses for Healing Transformation personnel if outside of our Toronto area. Contact me if your workshop would be held in Toronto.
Additionally, a Harmonized Sales Tax (HST) will be charged if held within Canada.
Download Workshop Flyer

Print off this flyer to remind you about the next Bioenergy Healing Workshop. Take the training to learn how to use a person's bioelectric energy systems to help them naturally heal their body, mind, and spirit. Everyone welcome.

Download Registration Form

Complete our Registration Form for the next Healing Transformation Workshop. Email it to ellen@healingtransformation.ca or fax it to +1 416 203 6167. We're glad you will be joining us. You can also call us if you want more information at +1 416 203 2744. Have a great day.