How do I continue my training?
Once you completed the three-day Bioenergy Workshop training you can increase your knowledge of the bioenergy healing process, by attending our monthly tutorials. For centuries, energy has proven to be a powerful force in healing the mind, body, and spirit. Study your Workshop handouts. You owe it to yourself to continue and improve your healing powers.
Some of you may want to advance your training and possibly practice energy healing in a clinical situation. We have developed a Healing Transformation Graduate Certificate program for you. It's outlined below. Please let Ellen Lewinberg know if you want to advance further.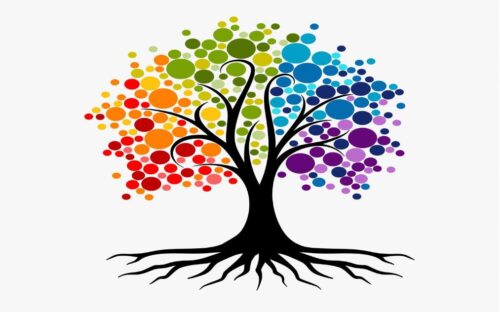 Monthly Tutorials for all Bioenergy Workshop Graduates
Ellen hosts monthly tutorial meetings on the first Saturday of every month if enough students have signed up. We meet in person from 2 to 4pm. Cost is $25 per meeting to attend. Here you can practice bioenergy healing patterns, ask in-depth questions, and share experiences with other students. On the rare occasion that Ellen is not available, one of our other Bioenergy Therapists will host.
We invite you to gather with us in these refresher group meetings every month or as often as you can. Once you attend one of our tutorials or ask to be placed on our list, Ellen will remind you about our future meetings by email. Please remember to contact Ellen and let her know you plan to attend.
Healing Transformation Graduate Certificate Program
For those of you who want to progress further than family and friends with bioenergy healing, our Healing Transformation Graduate Certificate Program can help you achieve your dream. We designed the program to give you hands-on experience with the healing process. If you apply yourself in this Certificate Program, you should be able to do energy healing in a clinical situation. That's exactly how Ellen got her start in 2009.
To earn your Certificate, you need to complete the following:
Step 1: Individual Practice
For this step, you will work with your clients, usually family and friends at this point, to set up times and places for you to practice your bioenergy healing techniques. Remember actual treatment time usually lasts between 20-minutes and one-hour. To help your client heal naturally, use the patterns described in the handouts we gave you during the Workshop.
For Step 1, you will need to complete:
15-four-day treatments
5-different conditions
5-different people
You will also complete a form that we provide to you to record your experiences. Make copies. After you complete a four-day treatment, email the form to Ellen for review. Afterwards, she will go over your experiences with you and discuss any difficulties you might have had. Please do not wait to hand the forms in together, once completed send in each set of treatments. In this way you and Ellen can focus on the technique for that condition in your discussion.
Ellen will mentor you throughout this process. You can contact her by phone or email to answer your questions.
Step 2: Attend Tutorials
While you complete Step 1: Individual Practice, you need to attend five of the monthly tutorials. (Refer to above for details.) Remember the fee is $25 per meeting. Ellen will observe your work with other students during the tutorial to ensure you are mastering your healing techniques.
Step 3: Clinical Practice
After you completed your Individual Practice and participated in five Tutorials, it will be time to test you on the patterns. Testing will ensure that you know how to treat the conditions as described in the hand-outs. If you followed the program, this should be easy for you.
Call or email Ellen to schedule a time for you two to meet. This usually takes about two hours.
Remember
Ellen believes the more bioenergy healers there are in the world, the better off we will be. Because of her belief, she is available at any time for you to text or call her to discuss work you may be doing with any private clients you many have. She will respond as soon as she can. All of us want you to succeed as a bioenergy healer.
Find out when our next Workshop is and how to register on our Workshop page.
Contact
Ellen Lewinberg
Bioenergy Therapist and Teacher
Toronto, Canada
ellen@healingtransformation.ca
416-203-2744