Bioenergy Healing is gentle, simple, and effective.
Bioenergy therapy is a natural healing alternative. It has worked for people just like you and me for centuries.
What we think of as the air around us is in fact energy. The ancients called it chi, prana, and life force. Bioenergy Healing uses this energy and our own energy to help us heal ourselves. Bioenergy works as a non-invasive therapy that addresses all aspects of us – body, mind, and spirit.
Fear, Doubt, Negativity and Illness
These emotions can impact our health and immune system. It is during these times of distress that we become ill. Illness indicates an energy imbalance in the body. When you experience emotional or physical illness, there is an energy imbalance.
In Bioenergy therapy, there is no positive or negative energy. Energy just is. It is everywhere. When you experience emotional or physical illness, there is an energy imbalance.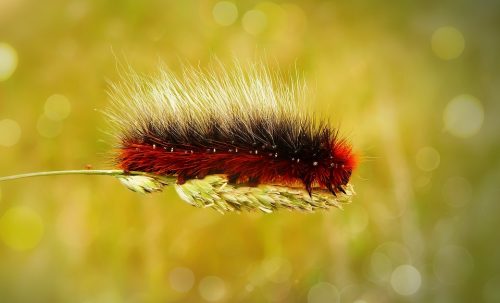 When there is an imbalance, there is either too much or too little energy. Bioenergy healing offers energy from the world around us to bring your body back into balance. It reactivates the healing and repair mechanisms (immune system) in your body and enhances cellular regeneration, so that your body can heal itself.
We have had great success working with anxiety, depression, headaches, concussion, arthritis, multiple sclerosis, muscular dystrophy, scoliosis and many other conditions, including metastatic cancer. We view cancer as a problem of the body, mind and spirit. Healing Transformation offers a comprehensive treatment program which includes:
hands on bioenergy healing,
techniques to shift you into a positive frame of mind,
and ways to help your body enhance healing to regain balance.
Healing Transformation's Bioenergy therapists have treated many clients (children and adults) who suffered from:
Autism
Cancer
Car accident injuries
Chronic pain
Concussions
Degenerative diseases such as arthritis or Alzheimer's
Diabetes
Digestive disorders such as ulcerative colitis, heart burn, Crohn's disease
Gender related health issues (male and female)
Heart disease, cholesterol or blood pressure problems
Internal organ malfunctions – liver, kidney, bladder, etc.
Lung issues such as asthma, bronchitis
Neuromuscular diseases such as MS, Parkinson's, CP, ALS, MD
Psychogenic problems such as depression, anxiety, OCD
Skeletal issues such as scoliosis, osteoporosis
Sports or dance injuries
Using 'hands on' as well as 'hands off' techniques, Healing Transformation's Bioenergy therapists act as conduits to direct energy to the part of your body that needs to be healed, stimulating the immune system to enhance the healing process. Therapists can also direct excess energy (pain) away from a part of your body that has too much energy. Bioenergy treatments are safe, non-invasive and painless.
During treatments, many clients can experience degrees of warmth or coolness, relaxation, electricity, pressure, magnetism or a gentle breeze. Others may feel a slight tingle in their hands.
Observable changes can sometimes occur during or immediately after the first treatment. In other cases, benefits can be experienced several days or weeks after the treatment.
Individual treatment sessions vary in length from twenty minutes to an hour, depending on the ailment being treated.
At Healing Transformation, we offer:
Private one-on-one sessions in the comfort of our office.
Small group sessions at our monthly clinics; this form of session helps participants to relax in a supportive environment where they can share and witness each other's success and benefit from increased energy.
Distance sessions are suitable for anyone who cannot come to the office or clinic, whether you live in or outside of Toronto (within Canada or internationally). Treatments are conducted via Skype, WhatsApp, Facetime or telephone.
You can get more detail here on our various types of Treatments. If you are unsure as to which type of treatment session is best for you or would like to learn more about Bioenergy Healing, please contact us and we will advise you, based on your specific needs.
Bioenergy treatments normally require a 20-minute to 1-hour session, for 4 consecutive days. The prices below are for the four days. The number of treatments a condition takes to heal depends on the length of time the condition has been bothering you and the severity of the condition.
Private, one-on-one treatment: CAD $400 + 13% HST
Clinic session: CAD $250 + 13% HST
Distance session: CAD $400 + 13% HST
NOTE: If paying via PayPal, a 3% surcharge will apply.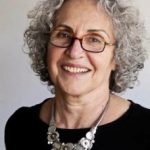 If you would like more information on Bioenergy Therapy, contact Ellen or call her at +1 416-203-2744. Take that first step.
Contact Ellen
CM came to the clinic because she had been having enormous problems with her Achilles tendons for a number of months and had tried many different modalities to try to help this condition. She was given charged cotton and a four day clinic treatment. After that she was much improved. Here is what she had to say.

Hi Ellen, I hope you are well. I am back from my 5 day bike trip on the Waterfront Trail. I wore some of the magic cloth the entire time on my lower back, sacrum area and a small piece, in my socks, at the Achilles point.

I am happy to say my feet and Achilles were fantastic on the trip and when I got back home I was able to wear my sandals again! I had been wearing high tech running shoes exclusively for 3 months. (Really glad for the shake-up in footwear!) I'm very happy to have made such progress.
Thank you to you and please pass this message on to Tanya

Take care,