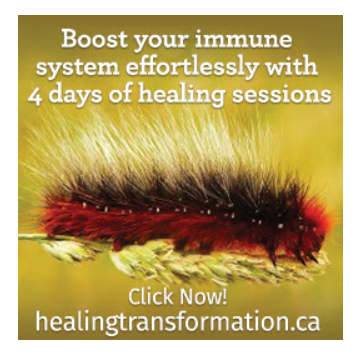 As Seen in Vitality Magazine
Special Offer
4-days – 15-minute sessions – CA $200
Boost your Immune System effortlessly
Contact me today for a healthy tomorrow
1 (416) 203-2744
Contact Us
It seems like I have been advertising in Vitality Magazine forever. I personally enjoy their articles and frequently reach out to their advertisers.
Like all things 2022, Vitality Magazine is moving to total digital to include a monthly newsletter. I decided to try an advertisement with a Boost Your Immune System special offer.
Take advantage of this special to improve your immune system effortlessly — today!
Take care. Stay warm. Call me.
~~Ellen