Healing Transformation's Blog
Hello and welcome. My name is Ellen Lewinberg, and this our Healing Transformation website. I hope you find it interesting and informative.
I enjoy reading and share with you monthly a book I have read and often post something of interest. Follow me to:
Learn more about bioenergy healing methods,
Check out my book reviews, and
Discover practices you can use to help heal yourself.
Our goal at Healing Transformation is to help you keep your energies balanced in your body, mind, and spirit. To get started, I want to tell you a little something about myself and Healing Transformation.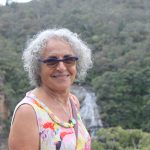 My Story
I'm originally from South Africa. Over time, I worked my way to the London School of Economics where I completed my Master of Social Work degree in 1971.
While engaging with individuals and families through my social work, my passion for helping others to overcome their struggles grew. I wanted to improve my ability to help them. I wanted to help clients before they fell into the social work system for life. Eventually I had moved to Toronto.
I chose to further my education and studied to become a Child Psychoanalyst. Shortly after, I completed my training in adult psychoanalysis.
Lifelong Passion turns to Survival
At a young age, I became interested in ancient healing methods of South African healers and Eastern practitioners of energy healing . In the late 1990s, I began my studies in the Japanese method of Reiki. Practitioners in Reiki help guide the energy flow of a client's body to help their healing process. I eventually became a certified Reiki Master.
A personal health crisis in 2002 gave me the impetus to pursue my interest in energy healing with a heartfelt passion. Between 2003 and 2012, I studied alternative approaches to dis-eases and bioenergy therapies with intensity. I wanted a better life for me; one free from dis-ease.
My personal results from energy healing encouraged me to introduce bioenergy therapy to my psychotherapy clients. I witnessed my clients improving so much that many clients could end their therapy sessions. Although this served as an unusual business model in therapy for me, I received a tremendous amount of personal satisfaction in my clients' healing. I closed my psychoanalysis practice of 30-years to devote full time to bioenergy healing.
In 2010, I opened Healing Transformation.
My Clients
Through the years, I have learned that each client is unique. Every person has their own life journey and every person needs to be treated differently. I tailor my energy healing techniques to the needs of each client. Both my clinical experiences and my formal training reflects the work I do.
Although I am not a medical doctor, my alternative methods for energy healing have helped hundreds of people improve their quality of life. Clients suffering with arthritis, liver problems, and heart issues have found relief. Many consider themselves cured. A number of my cancer patients went from stage 4 into remission and for all, we helped to improve their lives.
My Mission
My mission is to increase the understanding of energy healing in the world. I do this through helping clients and teaching them how to transition to better functioning lives. They learn practices on how to improve their physical, mental, and spiritual health. My work encourages the body's immune system to kick in so that the body can heal itself.
Sometimes I'm called in to lead clients on a gradual and peaceful end to their time on earth. I have received letters from grateful families of patients who value my help with their loved-one's final journey. These make me grateful I could be there for them.
In my spring and fall Workshops, I train others on how to use the energy surrounding us to facilitate changes in people's bioelectric energy systems. With this knowledge, you can help people begin their healing process naturally and help you become more grounded in the process. I encourage you to complete our workshop to bring out the natural healer in you.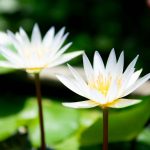 Let me be here for you.
You can receive bioenergy therapy sessions for all types of conditions individually, in a group setting, and remotely. We offer specific healing if you're recuperating from chemotherapy and radiation treatments. If you wish, you can also join me for my group clinics and workshops in Toronto, Canada. We hold Bioenergy Healing Clinics monthly.
Contact me at Healing Transformation
By phone at +1 416 203 2744
Or by email at ellen@healingtransformation.ca
If you think I can help you, I hope to hear from you soon. Thank you for considering Bioenergy Healing,
~ Ellen
Ellen Lewinberg
Bioenergy Therapist
Instructor in Healing Transformation
Founder Healing Transformation
ellen@healingtransformation.ca
+1 416 203 2744
Toronto, Canada
P.S. To keep improving my abilities for my clients, I complete at least one conference/training session a year in the field of bioenergy healing.
My formal education credentials include:
Certified BEAM Practitioner (Bioenergetic Emotional Access Method) by Dr JK Beattie, 2010 Certification
Certified Practitioner of the Domancic Method of Bioenergy Healing (Level 3) by Zoran Hochstatter, 2009 Certification
Trained Shaking Medicine under Dr Bradford Keeney, 2009
Trained Bengston Energy Healing Method®, 2006
Certified Reiki Master – studied (Level 1) under Anita Levin, 1999 and under Judith Schutz, 2006 Certification
Adult Psychoanalyst – Training and Research Institute of Self Psychology, New York (TRISP), 1986-1990
Child Psychoanalyst – Toronto Child Psychoanalytic Program, 1976-1982
Master of Social Work – London School of Economics, 1971
I am also a Member of the..