Bioenergy Healing Workshop
October 29 – 31, 2021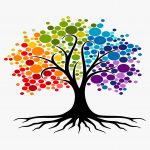 Learn how to use a person's bioelectric energy systems to help them heal their body, mind, and spirit naturally. Join me for this 3-day virtual workshop to discover your powerful healing ability. ~~ Ellen
Bioenergy healing uses the body's own healing mechanisms. As a trained practitioner, you can use this energy to promote healing of physical, psychological, and spiritual issues.
By the end of this three-day workshop, you will know how to use the energy that surrounds us to facilitate changes in people's bioelectric energy systems. With this knowledge, you can help yourself and others heal.
Friday, October 29th
7.00PM to 9.00PM
Meeting other students
Understanding bioenergy
Saturday, October 30
9.00AM to 4.30PM
Learning techniques
Practicing techniques
Sunday, October 31
9.00AM to 4.30PM
Applying the techniques
Patterning for specific conditions
Practicing the patterns
What you will learn
How to use techniques and patterns to offer energy to someone's body so that their bodies can heal themselves
How to boost the immune system
How you can protect and strengthen your own energy systems and those of others
Who should attend?
Do you find yourself interested in helping loved ones and clients heal through the natural powers of the energy around us? Then join me. My students have included lay people, naturopaths, chiropractors, homeopaths, medical practitioners, yoga instructors, teachers, and massage therapists.
Register Today
Fee $475 per person including HST
Fee includes handouts describing techniques and treatment patterns. The workshop will take place on Zoom.
At certain times, you will need someone with you to practice on.
To register, please fill out our registration form or contact me at
 +1 416 203 2744
ellen@healingtransformation.ca
Toronto, Canada