This post today, I edited from my January eNewsletter. I wanted to share my message with you, my website readers. If you would like to receive my newsletter, scroll down to our subscriber form below to give us your information and you will receive our next email. Thanks. Ellen
Hi Everyone,
As we enter this new decade, I wish you a year full of hope, love, and good health. I also want all of us to take the time to acknowledge all the Good News that people around the world make happen every day. The world is becoming a better place despite what you read and hear in the news.
Let's make it our mission to spread hope by filling our lives – including our social media feeds — with Good News and positive stories about people and nature.
In July I started doing just that.
I wiped my social media sites from negative news coverage and started focusing on sites of hope, love, and charity.
I hid at least 25% of the people and organizations I followed. You'd be surprised how much better I feel about the world we live in. I surprised myself since I was already a positive person.
Good News Awakening
So, to help you to begin on this path of Good News Awakening, I found some wonderful web sites to share with you. Let's start a movement.
Since 2017 Future Crunch has been reporting on science, technology, and general Good News in two-week increments. Their purpose is clear:
"If we want to change the story of the human race in the 21st century, we have to change the stories we tell ourselves."
I agree. FutureCrunch is in its fourth year of featuring 99 Good News stories, 99 Good News Stories You Probably Didn't Hear About in 2019. You can also follow them on social media like Facebook Future Crunch where you will find positive news.

While Future Crunch links you to original articles across the world, The Good News Network offers a magazine format on good news stories to bring hope in your heart. They've been providing a place for people to find Good News since 1997.
A 1990's report from the Center for Media and Public Affairs that "homicide rates in the U.S. plummeted by 42 percent, (and) television news coverage of murders surged more than 700%" inspired the founder to build this site. They believe
"that good news itself is not in short supply; the broadcasting of it is."
I agree, again. You can also follow them on Facebook The Good News Network.
One of my mainstays for positive news is the Greater Good Science Center. I am a member of the community and often reference them in other blog posts. You might remember that I suggested your read their article on How to Prime Your Mind for Optimism in last month's newsletter.
Their Greater Good Magazine and podcasts offer positive news and ideas to promote a happier world for you and your loved ones. Their purpose:
"The Greater Good Science Center studies the psychology, sociology, and neuroscience of well-being, and teaches skills that foster a thriving, resilient, and compassionate society."
All of us can find resources that help us build a happier world here. Follow them on  Facebook The Greater Good Science Center.
In other good news (awakening)…
The decriminalization of medical marijuana serves as one of my best Good News stories. I help many cancer clients heal themselves and maintain their quality of life through bioenergy treatments in my monthly clinics. Many of them have supplemented their cancer treatments even more by using medical marijuana for pain reduction and to reduce their dependence on opioids. It's not for everyone; but it helps some. Talk to your doctor  if you think it could work for you and it's available in your area.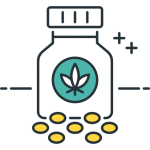 For over a decade, scientists have been looking at other ways medical marijuana may help people suffering from other diseases. In December of 2019 Medical Xpress reports that Australian scientists discovered a potential medicinal cannabis for reducing brain swelling in treating Parkinson's disease. Imagine what this could mean for the estimated 10 million people who suffer from this disease.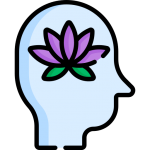 Another Good News story I need to emphasize is the benefits of meditation and your health. I encourage everyone to practice meditation — even if it's for three-minutes a day. Meditation helps address stress and supplies a peaceful and relaxing space for your brain. It works. Make meditation a part of your day.
Take care of yourself by starting on an optimistic note.
Let's make our 2020s the year of…
Good News Awakening
Happy New Year and Decade!!
~ Ellen
P.S. Remember starting in Febuary we have our Toronto, 4-session Bioenergy Treatment Clinics on Mondays and Wednesdays for two weeks. Our first session will be on Monday, February 17. Call me to register (416) 203-2744 for our clinic or for individual sessions.